Head of Admissions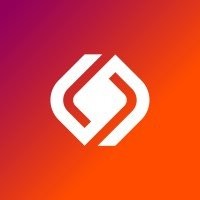 BloomTech
Administration
Remote · United States
Posted on Thursday, July 13, 2023
We started Bloom Institute of Technology because we believe that the "traditional" model of higher education is broken. Every year, people as young as 17 years old take on tens of thousands of dollars in student debt and pray that the education they're investing in will land them on a job on the other side.
‍
Unfortunately, traditional colleges and universities have no incentive to ensure their graduates get hired – they get paid regardless.
‍
At BloomTech, we believe there is a better way to approach education.
Instead of asking our students to bet on us, we bet on them first. This paradigm-shifting model allows us to align the incentives of the school with the incentives of our students – and we all win when our graduates succeed.
‍
We're in this together.
If that sounds exciting to you, let's talk. Our success depends on building teams who can challenge each other's assumptions with fresh perspectives. To that end, we don't just accept differences – we celebrate them. BloomTech welcomes a diverse pool of applicants, including those from historically marginalized groups and non-traditional backgrounds who can appreciate the diverse student communities that we serve and are looking to grow into. This includes women, people with disabilities, people of color, formerly incarcerated people, individuals who are lesbian, gay, bisexual, transgender, queer and/or gender nonconforming, first and second generation immigrants, veterans, and people from different socioeconomic backgrounds.
BloomTech is a learning experience that provides more flexibility, career support, a free trial, and aligned financing. Our approach empowers more people than ever to achieve life-changing increases in income, without having to quit their day jobs or spend undue time away from their families. We are so confident in our approach we offer a 110%
tuition refund guarantee
.
We are seeking a highly motivated and experienced professional to join our team as a Head of Admissions. As the Head of Admissions, your primary focus will be driving conversion and maximizing enrollments at the mid to late stages of the admissions funnel. You will be charged with building a qualification motion, refining our closing process, and developing and scaling a high-performing team of learner-centered professionals to create a repeatable process.
What You'll Do:
- Own goals: Own an enrollment growth plan and execute against it.
- Develop and execute conversion strategies: Design and implement effective strategies to convert qualified leads into enrolled students. Analyze data and conduct market research to identify pain points and barriers in the conversion process, and develop initiatives to address them.
- Lead and train the admissions team: Provide leadership and guidance to the admissions team, equipping them with the skills and knowledge needed to excel at conversion. Conduct regular training sessions on effective sales techniques, objection handling, and relationship building. Foster a culture of excellence, collaboration, and continuous improvement within the team.
- Implement best practices in lead management: Establish robust lead management processes to ensure timely and effective follow-up with prospective students. Develop and maintain a comprehensive lead nurturing system that includes personalized communication, targeted content, and regular touchpoints to increase engagement and conversion.
- Collaborate with marketing and growth: Work closely with the marketing and growth teams to align messaging and strategies across the admissions funnel. Provide input on lead generation efforts and ensure seamless handoffs between marketing and admissions.
- Collaborate on the development of persuasive marketing materials and landing pages that drive conversions.
- Utilize data and analytics: Leverage data and analytics to gain insights into conversion performance, identify areas for improvement, and track progress towards enrollment goals. Establish key performance indicators (KPIs) for conversion rates and regularly monitor and report on progress. Make data-driven decisions to optimize processes, messaging, and campaigns.
- Foster a positive candidate experience: Ensure that prospective students have a positive and seamless experience throughout the admissions process. Implement strategies to build trust, address concerns, and overcome objections. Work closely with other departments to provide timely and accurate information to prospective students, answer their queries, and guide them through the enrollment process.
- Scaling: Organize your function to scale – make a business case for staffing plans (e.g., managers needed, weekend or evening shifts needed, staffing ratios, recommendations on outsourcing vs building in house) that will scale. Build the systems, repeatable processes, tactical playbook, and learning/performance culture required for a company in revenue scaling model.
Optimize tooling: Work technical and ops teams to optimize tooling (e.g., CRM configuration, telephony, coach enablement resources, etc.).
- Feedback: Create a tight feedback loop with product and marketing to ensure we're listening to our customers and iterating on our solutions and messaging responsively.
About You:
- You have run an admissions team and function before.
- You are an operationally minded and data-driven leader with 10+ years of experience.
- You have experience leveraging a strong product to grow enrollments.
- You have made tough decisions, created ramp plans, built out forecasting, and launched a repeatable onboarding motion.
- You know what early wins to claim and which pitfalls to avoid from past experiences.
- You have a track record of meeting or exceeding goals as an individual contributor and as a manager in a high-velocity, goal oriented environment.
- You're looking to bring your technical abilities, coaching and communication skills, network, project management, and strategic acumen to a mission-focused organization.
- You're ready to build out a team and know who you'd bring on to help you accelerate our growth.
- You're a player-coach who loves developing people and talking to customers as much as you love creating scalable processes and using data to make decisions.
- You're excited by a start up organization, have a high tolerance for change and ambiguity, know how to get things done in a completely remote environment, and are ready to help BloomTech succeed and grow.
- You move at lightning speed, and mobilize others across the company to rally around growth.
- You create a path to success and don't get blocked–you foster partnerships with product, marketing, data, and company executives to ensure nothing gets in the way of your team hitting goals.
- You help individual contributors own their pipeline with integrity and lead by example.
- You have experience with CRM (Salesforce and similar), Sales Automation tools (Groove and similar, QA tools), BI Tools (Looker, Mode, or similar), and telephony software.
BloomTech is an equal opportunity employer that does not discriminate on the basis of actual or perceived race, creed, color, religion, national origin, ancestry, age, physical or mental disability, pregnancy, genetic information, sex, sexual orientation, gender identity or expression, marital status, familial status, domestic violence victim status, veteran or military status, or any other legally recognized protected basis under federal, state or local laws. Pursuant to the San Francisco Fair Chance Ordinance, we will consider for employment qualified applicants with arrest and conviction records.
BloomTech is committed to providing reasonable accommodations for qualified individuals with disabilities in our job application procedures. Please let us know if you need assistance or an accommodation due to a disability.